Hani G. Melhem | Professor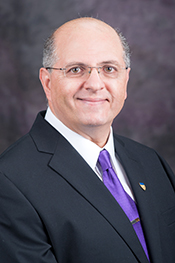 Richard B. and Mary Jo Myers – Carl and Mary Ice Cornerstone Teaching Scholar
Ph.D. - 1989, University of Pittsburgh
Civil Engineering
M.S. - 1987, University of Pittsburgh
Civil Engineering
M.S. - 1987, University of Pittsburgh
Applied Mathematics
B.S. - 1981, Cairo University
Civil Engineering
Contact Information
2127 Fiedler Hall
melhem@k-state.edu
Professional Experience
In 2016, Melhem became the first Darold and Debbie Davis Cornerstone Teaching Scholar at K-State. Prior to joining the civil engineering faculty at K-State in 1991, he worked as a Research Assistant Professor in the department of civil engineering at the University of Pittsburgh (Jan. 1990–July 1991). At Pitt, he was a Teaching Assistant in the math and civil engineering departments (Sept. 1984–Apr. 1987) and Research Assistant in CE (May 1987–Dec. 1989). From Sept. 1988 to Aug. 1989 he was a pre-doctoral fellow, under an Eisenhower Fellowship for a project conducted at FHWA Research Center in McLean, Virginia. Between Sept. 1981 and Aug. 1884, he was an instructor/teaching assistant of Structural Analysis and Mechanics at Cairo University and a teaching fellow in structural engineering at the Egyptian Military Technical College. His design experience includes an internship in summer 1980 at Hellenic Water Company in Athens, Greece under the International Association for Exchange of Student for Technical Experience (IAESTE), and an internship in summer 1986 at MRM Engineers, P.C. in Pittsburgh, Pennsylvania on Finite Element Analysis and Structures Dynamics. His engineering experience includes working as a part-time design engineer at Bakhoum-Moharram Engineering Consultants (Nov. 1981–Mar. 1982) and Samaan-Fam Consulting Engineering Office (Apr. 1982–June 1983) in Egypt. He also participated as a consultant/collaborator on bridge design projects with P.B. Booker Associates, Inc. in Wichita and BG Consultants in Manhattan, Kansas. He is a Fellow of the American Society of Civil Engineers. He served as undergraduate program director for civil engineering (2006-11), graduate program director (1999-2002), and Martin K. Eby Distinguished Professor in Engineering: (2004-07), all at K-State. He is a registered Professional Engineer in Texas.
Research
Melhem's research has focused on artificial intelligence and information systems, computer controlled testing, experimental analysis, fatigue and fracture of structures, finite element and numerical modeling of structures, health monitoring, and structural assessment, with the goal of enhancing and preserving the civil infrastructure. He has been the principal investigator in research grants and contracts of over $1.5 million. He is the author or co-author of well over 100 publications and technical reports. Early in his research career, he was awarded by FHWA a sole-source contract (14-month, $40,000, May 1990) to develop an expert system for fatigue assessment of steel bridges. He obtained a Grant for Research Fellowship (GRF) for $20,000 from the National Highway Institute (Sept. 1989). He received a Certificate of Appreciation in Research in Expert Systems/Training Aid for Highway Engineering, by the U.S. Department of Transportation (Aug. 1989). His research in intelligent computing applications to civil engineering led him to serve as associate editor of ASCE Journal of Computing in Civil Engineering (July 1998-Dec. 2000), and coeditor-in-chief (Jan. 2001- Feb. 2007). He served as the chair of the Executive Committee of the Technical Council on Computing and Information Technology of ASCE (Nov. 2007- Oct. 2008) under a three-year cycle (2006-09) that includes vice-chair, chair, and past-chair. He also served as vice president of the ASCE Global Center of Excellence on Computing (2005-09). Melhem's interest in bridge engineering inspired him to be the originator and director of the KSU Annual Bridge Design Workshop, which he started in 1993. His most recent publications are on the effects of solar temperature gradient on long-span concrete box girder during cantilever construction; bridge deck replacements using honeycomb FRP panels with crash-worthy guardrails; signal pattern-recognition intelligent computing for damage diagnosis in structures; structural damage detection using ambient vibrations; and externally bonded GFRP and NSM steel bars for improved strengthening of concrete beams.
Academic Highlights
As a faculty member at K-State, Melhem has taught 18 different undergraduate and graduate engineering courses. Since 2004, he has been the professor-in-charge for the senior design capstone project course in civil engineering. He is an honorary member of Chi Epsilon National Civil Engineering Honor Society (Initiated in 1996). He was twice granted the Professorial Performance Award by the Office of the Provost in 2009 and 2015. The department of civil engineering selected him four times for the Outstanding University and Professional Service Award (2005, 07, 09, 11), the Advisor of the Year Award (2008) and the Outstanding Colleague Award (2014). Chi Epsilon selected Melhem four times to receive the Student Advocate Award (2005, 07, 14, 15), and twice for the Excellence in Teaching Award (2003, 06). The student Chapter of ASCE selected him for the Outstanding Faculty Award (2006, 13), Advisor of the Year Award (2008), and Outstanding Teaching Award (2013). The college of Engineering granted Dr. Melhem the Charles H. Scholer Faculty Award (2008), the Robert R and Lila L. Snell Excellence in Undergraduate Teaching Award (2013), the Larry E. and Laura Erickson Public Service Award (2010), and the Myers-Alford Memorial Teaching Award (2016). In 2006, he received a Certificate of Commendation from ASCE National Committee on Student Activities for exceptional service as faculty advisor to the K-State Student Chapter. Melhem served as vice president (2004-05) and president of the Kansas Section of ASCE (2005-06). He was in charge of planning, construction and development of a full-scale, off-campus testing facility (1994-96). He then acted as the director of this facility, the Testing Lab for Civil Infrastructure (1997-2000), later renamed the Civil Infrastructure System Lab (CISL). He has been a member of ASCE, AISC, ACI, ASEE, PCI, SEM, and in 2009, he became a fellow of ASCE.
Recent Faculty Publications
Nader Zad and

Dr. Hani Melhem

, "

Response Modal Nonlinear Time-History Dynamic Analyses of the Northridge Earthquake of a Two- Storied Steel Structure with Rubber Isolator and Fixed-base Systems,"

Current Trends in Civil and Structural Engineering, Vol 8, Issue 2 (November 2021).

http://dx.doi.org/33552/CTCSE.2021.08.000683

, pp1-14.

Nader Zad and Hani Melhem, "Effects of Shear Walls on a Typical Four-Story Reinforced Concrete Structure Subjected to Severe Earthquake Events," Civil Engineering Journal, Vol. 30, No. 4 (December 2021). https://doi.org/14311/CEJ.2021.04.0060, pp 779-795.
Nader Zad and Hani Melhem, "A Parametric Study on the Effects of Shear Wall Locations in a Typical Five-Story Reinforced Concrete Structure Subjected to a Severe Earthquake," Current Trends in Civil and Structural Engineering, Vol 7, Issue 5 (September 2021). http://dx.doi.org/10.33552/CTCSE.2021.07.000675, pp 1-15.
Hamed Enayati, Nader Zad, and Hani Melhem, "An Investigation of the Effect of Cement Replacement with Geopolymer in Geopolymer Lightweight Aggregate Concrete," International Journal of Recent Research Aspects, ISSN:2349-7688, Vol 7, Issue 1, March 2020, pp. 1-8.
Amin Moghadam, Hani G. Melhem, and Asad Esmaeily. "A Proof-of-Concept study on a Proposed Ambient Vibration-Based Approach to Extract Pseudo-Free-Vibration Response," Elsevier - Engineering Structures, Vol. 212, 1 June 2020, 110517, pp. 1-11.
Amin Moghadam and Hani Melhem, Modification and Verification of an Ambient-Vibration-Based Approach for Damage Detection of Structures. Proceedings of 9th International Conference of the International Society for Structural Health Monitoring of Intelligent Infrastructure, St. Louis, Missouri, Aug 4-7, 2019. (6 pages).
Moghadam, A., and Melhem, H. (2019, January). Analytical and Experimental Verification of a Proposed Ambient Vibration-Based Approach to Extract Pseudo-Free-Vibration Response. Presented at the Society for Experimental Mechanics, Orlando, Florida, USA. 7 pp.
Moghadam A., Esmaeily A., & Melhem H. (2018, May 28). A numerical study on a proposed signal processing-based approach for damage detection of steel structures. Presented at the Engineering Mechanics Institute (EMI), Massachusetts Institute of Technology, Boston, USA.