Welcome to K-State Civil Engineering!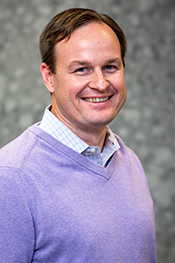 Civil engineers impact our lives every day. They play a key role in sustaining society by supplying clean water for household and commercial use; treating waste to minimize human impact on the natural environment; managing water resources for municipal and agricultural use for generation of clean and renewable hydro-power, and for transportation and recreation; connecting large and small communities through a reliable network of roads, highways and bridges; facilitating the free movement of food, fuel, goods and people via pipelines, highways, railways, ports and airports; providing shelter to growing urban populations; and restoring critical infrastructure after natural or man-made disasters.
It's indeed a great time to be a civil engineer. Recent advances in computing, information systems, sensors, materials and biotechnology allow civil engineers to deliver innovative civil infrastructure solutions that help meet the need for a high quality of life while simultaneously sustaining precious natural resources and the environment.
Civil engineering at K-State is uniquely poised for growth in this new decade. We have a vibrant community of students, faculty, staff and alumni who share the department's goals of educating future civil engineers, discovering new frontiers of knowledge and serving society. Our points of pride include highly qualified and dedicated faculty members, historically high enrollment numbers, exceptional graduate placement, a nationally recognized ASCE student chapter, successful creative inquiry teams, extremely supportive alumni, a one-of-a-kind Civil Infrastructure Systems Laboratory, and successful research programs in transportation infrastructure and safety, and the environment.
I invite you to browse our webpages or visit us in Fiedler Hall to share our excitement about civil engineering and the future of our profession.
Christopher A. Jones
Interim department head and profesesor