Kansas State University College of Engineering alumni Randall R. Coonrod selected as 2016 Alumni Fellow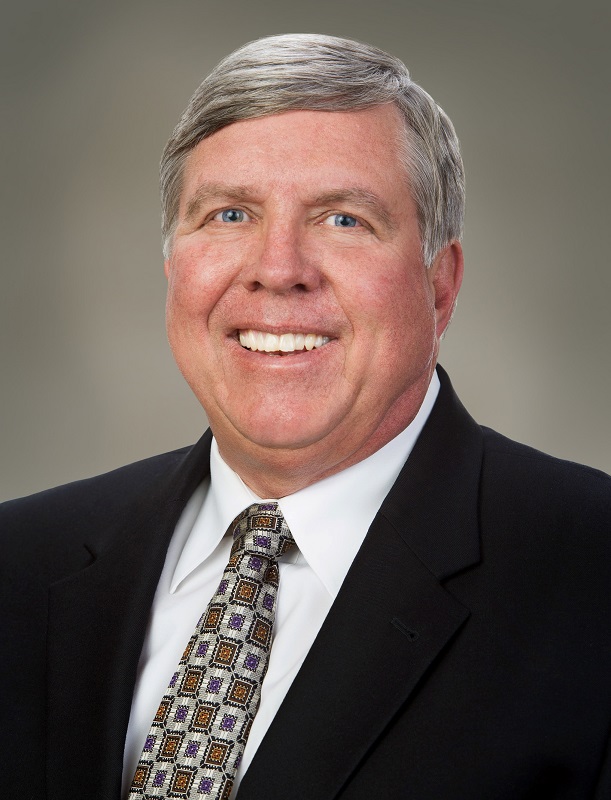 Twelve accomplished Kansas State University alumni have been selected as the 2016 Alumni Fellows and have addressed students and faculty in classes and receptions April 6-8 during the 2016 Alumni Fellows week. Alumni Fellows return to discuss current business and industry trends and to meet with students and faculty. The program is sponsored by the K-State Alumni Association, the Office of the President and the Deans Council.
"The fellows were chosen based on their high levels of professional accomplishment and distinguished service in their respective careers," said Andrea Bryant Gladin, K-State Alumni Association director of alumni programs and organizer of the Alumni Fellows program.
Randall R. Coonrod received a bachelor's degree in civil engineering from K-State in 1974. He also received his ROTC commission as a second lieutenant in the U.S. Army. He then began his career in the construction business, joining Coonrod & Walz Construction Co. Inc. in Wichita, Kansas, eventually becoming senior vice president in 1980. In 1984, Coonrod became the CEO and president of Coonrod & Associates Construction Co. Inc. in Wichita. Coonrod and his team have earned a reputation of being one of the premier builders in the Midwest operating with a high degree of honesty and integrity.

He serves on the Kansas State University Foundation board of trustees, is president of Coonrod Family Foundation and is chairman of the Riverside Health Foundation and the Board of Code Standards and Appeals of Wichita and Sedgwick County.

Awards received from K-State include ROTC Wall of Fame 2000, Engineering Hall of Fame 2002, Honorary Member of Chi Epsilon 2005, Engineering Company of the Year in 2008 and Leader of the Year 2008.

Coonrod and his wife, Jacquie, play an active part in the lives of their three daughters, all K-State graduates, and their families.